For any evacuees requiring a space for trailers or camping or space to pen livestock –
See below for updated list of AG Societies offering help:
Alder Flats Community Agricultural Society Community Page
AG Grounds in Alder Flats – Call 780.234.9153  or  780.202.1110
Barn Available for Penning
The Barrhead Ag Grounds are open to anyone needing a place to evacuate to. Feel free to use what pens are available.
Bashaw Agricultural Society is at Bashaw Ag. Grounds.
With the current wildfire situation in our province the Bashaw Ag Society is making our facilities available to anybody that needs to evacuate and is looking for somewhere they can stay with their livestock. Please feel free to reach out to Karen at 780-781-0998 or Gerry 780-679-8403.
Bezanson Community Event Centre 
The grounds at the Centre are available to anyone needing them as a result of evacuation. We are not fenced but do have the outdoor riding arena. Just pull on in. If you need an area for livestock, the Teepee Creek Rodeo grounds are available. Check the posting we've shared for the contact number. Open for campers and livestock. Call Jody 780 897 4080 or Audrey 789 505 1371
Boyle Rodeo Arena – The pens at the Boyle Ag Grounds are available for anyone needing to evacuate their livestock due to the fire by Jackfish Lake.
Bonanza & District Agricultural Society
We have space to park campers but no hookups. Close to the water station. Call: 780-864-0582
We have plenty of space for rv's and pens for livestock if anyone that is being evacuated needs a place to go.  780-336-6424
#CRE will support those anyone affected by Mandatory Evacuation notices in the following ways;
* Free Camping at the Camrose RV Park for 7 days or until it is safe to return.
* Livestock and Trailer storage for 7 days or until it is safe to return. Barn B is available to house limited livestock.
All evacuee's should register with the Alberta Government and inform them of your shelter location.
Camrose RV Park 780-678-2888
Livestock Barns 780-878-8384
Chipman has a large grassy area that is available to people that need to evacuate. There are no hook-ups, but right next to the Water station. We have coral panels that can be use to make an enclosure, as well as an enclosed area that you tie horses to.
The Cochrane & District Ag Society is able to open up stalls and parking space to anyone in need of an evacuation location. We are currently far from the worst of the fires, but will remain available to anyone who might be in need.  Contact Lenore 403-909-3250
Darwell Agricultural Society
Space available for Trailers & Livestock Contact info would be to call Cindy at 780-719-3809 or Chantelle 780-542-0913
 Delburne and District Ag Society
We have greenspace for trucks/trailers/livestock; panels and volunteers to build pens as need (tons of steel!); outhouses and water hydrant, and we could also open up our building to access bathrooms and showers. Our dirt is going out today, but we will do all that we can if someone in need gets to our area! We have a welcoming community and could/would definitely reach out for additional assistance as needed.
Please contact Cheryl Andre (403) 598-5549 or Kellie McKenzie (403) 350-8169 or 
delburneagsociety@gmail.com
. Please leave a message if we can't answer, and we will get back to you as soon as possible.
We have an outdoor riding arena: 184′ X 108′  Plus 6 pens. Each has a gate. Water is available.
Plus other buildings and open un-fenced spaces, for camping or temporary fencing.
Contact: Doug Greenfield 780-359-2121
Elk Point Ag Society has plenty of pens available (some with water) for anyone with horses and/or livestock who are evacuating the fires. Please message us on FB or contact Jackie (780-210-2276) with any questions. Stay safe everyone!
Eureka River Agricultural Society
Eureka rodeo grounds is suitable for animals if people need.
Fort Assiniboine & District Ag Society
Anyone who is affected by Wildfires are welcome to Walsh Park. We have room for camping, water and pens for livestock.
High Prairie Agricultural Society
We have 9 kennels set up at the Agriplex now f it evacuees if someone is in need for smaller animals, as well as pens for livestock –  Please contact Veronica 780-536-7079
Highridge and District Agricultural Society has ground's available for camping and livestock. – Contact Brice – 780.307.8466
Josephburg Agricultural Society
Anyone needing space for evacuating livestock can check the Josephburg Gymkhana Grounds.
La Glace & District Agricultural Society
Space for camping or staying inside our local facility if needed in La Glace Alberta
Lloydminster Agricultural Exhibition Association
Lloydminster Agricultural Exhibition has room at our facility to bring your horses and trailers to stay.
Call 780-872-2879 if you need a place
WE ARE HERE TO HELP ALBERTA & SASKATCHEWAN
Mayerthorpe and District Agricultural Society
If anyone needs a barn or pens set up or grounds for camping etc the ag grounds and barns in Mayerthorpe are available. Contact Ross -780-284-4290
Peace River Ag Society.
Open to help with evacuees please contact
Barb Smith 780-618-8258
Wendy Goulet 780-219-5789
or Derrik Bakewell 780-624-5119
The Rich Valley Ag society has posted their grounds as emergency parking for horse trailers. Get hold of them if you are in the unfortunate position of needing to park somewhere with your ponies!
The Rich Valley Arena is open for evacuees! Please contact Lisa at (780) 305-8819 and we will help accommodate those displaced by wildfires!
Our grounds and stalls/ pens are open to evacuees.
Please stay safe everyone, you can contact the Rimbey Ag Society office at 403-704-9283 for assistance.
Rocky View Chestermere Agricultural Society
The pens at the RVC Ag Society are available to anyone in need. Info@rvcagsociety or 403-862-1120.  www.rvcagsociety.ca 
Smoky Lake Rodeo Grounds to anyone with horses/ livestock who are evacuating the fires and end up in our area. There is ample room for trailers and we can turn on the water. There should be some hay there from last year also. Please message us on FB or contact Geoff Montgomery (780-656-6190) with any questions
Smoky River Agricultural Society
Smoky River Agricultural Society recognizes your needs in this difficult time. We have green space for Rv's but no water or electricity hook ups available for free for 7 days or until it is safe to return including livestock, we have a barn with ~ 20 stalls, outdoor arena and panels.
The AG Corral is open to anyone evacuating any fires and end up in our area, you are more then welcome in our facility. We do have stalling available. Message on Facebook or 780-646-3705 if needed!
Anyone affected by the wildfires needing a place to camp with or without animals our grounds are open and pens are available.  Office phone – (403) 742-6288 Cell for Text or Call (780) 226-5661  stettleragsociety1907@gmail.com
The Tees Ag grounds and pens are available to any evacuees in need-   Tees has room for campers and live stock.
Tees Ag Society Ag Grounds
Julie  403 396 7521
Space for penning animals : Contact Perry Kopp – 780.288.8445
Trochu & District AG Society is available for stock in a chain-link area. Pens for horses. Parking area is on grass and can be used for portable pens. No service, but there is a campground directory across the road and water available.  Trochu Agricultural Society grounds are available for stock. We have room for campers and pens. I know its a bit away, but it's an option if needed. Contact me – Jaime and I'll make sure the gates are open and water is on : Phone 403-443-0635
Two Hills & District Agricultural Society
We have camping grounds and facilities for live stock all free. Please contact us if you want more information.  Sylvie Hnatiuk
Operations Manager:
Ph: (780) 657-3542
Email: thagsoc@telusplanet.net
Valleyview Agricultural Society
Is available for animals and or people being evacuated. Please contact 780-524-3473 main office Or Meladine at 780-524-9352 If you are in need of services.
Vegreville Agricultural Society
Vegreville Ag Society if offering our grounds to bring your horses and trailers to stay.  Call 780-632-3950 or after hours a780-603-9130
Vermilion Agricultural Society
The VAS is here to help. We want to extend a helping hand by offering our grounds for your use during this difficult time. We offer a safe and secure space for you and your animals to stay. Power RV sites, Over 100 box stalls, Outdoor pens — Please Call 780-853-4108 for assistance
Viking and District Agricultural Society
Viking Ag Society and Cloverlodge Stampede have teamed up together to offer a spot for evacuees of any fires. There is plenty of room for RVs and Pens for livestock. We are opening the rodeo grounds and will have water and pens available. Questions call Aaron Phinney at 5872562500 or Hall Caretaker Laura Phinney at 780.90.11508
Wainwright Frontier & Exhibition Agricultural Society
We have lots of space and pens with water available for evacuees and their animals. Call Murray Bretzer at (780)806-1812 for details.
Wetaskiwin Agricultural Society
The Wetaskiwin Ag Grounds are open to anyone needing a safe place to evacuate to. Pens/stalling available.
Wildwood and District Ag Society
We can hold horses and cattle on our AG grounds.
Contact Wilma Swinkels 780-325-2424 or Barry Fahrion 780-325-3740 cell 780-898-9926.
Winfield Ag has Space for camping as well as water and pens available for livestock
Whitecourt District Agricultural Society
Any evacuated people in need of a place to take your animals or camping. Please call 780.778.0673
AG Grounds Available for evacuees and livestock Pens, stalls, water. Please Contact Lori – 780.712.9226 / Brian – 780.712.3540 / Cory – 780.712.5749
Agricultural societies and auction markets may have room for livestock evacuated from wildfire areas, and may be able to help connect livestock owners with transport: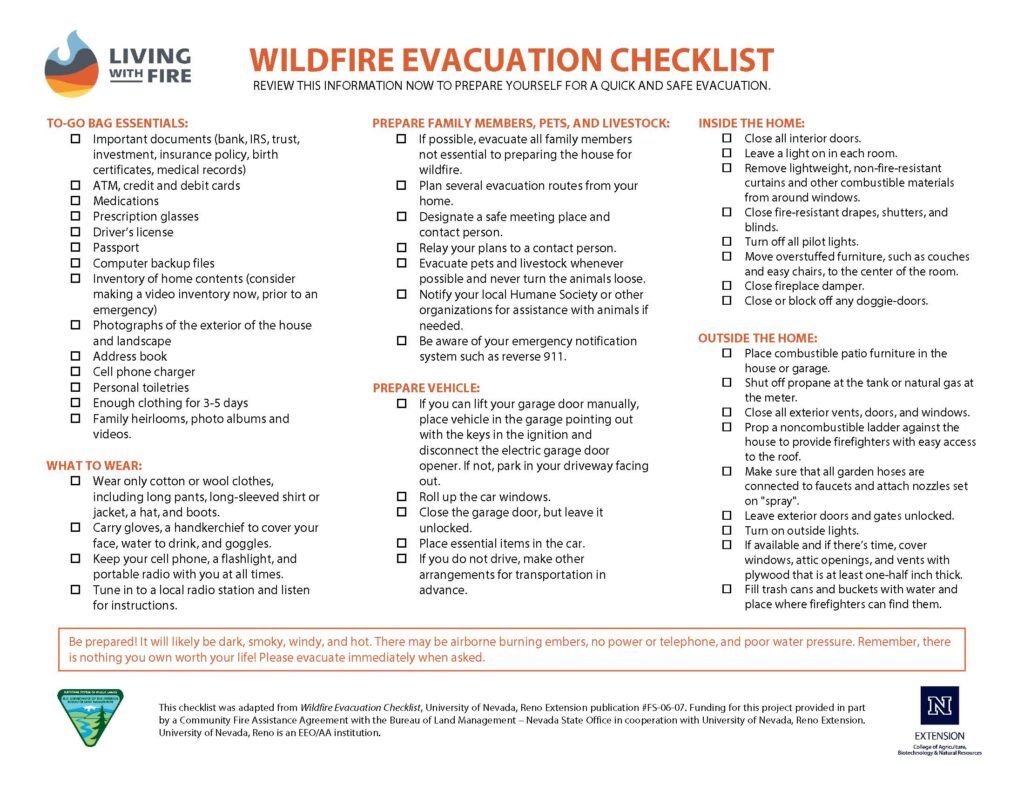 Mental Health Resources
Those affected by wildfires can see ABP's existing list of mental health resources.
In addition, TELUS Health is supporting individuals dealing with the impacts of devastating wildfires. This includes up to four free mental health counselling sessions to all farmers and their immediate families in Alberta.
The line is accessible 24 hours a day, seven days a week and counsellors are trained to provide tailored support for farmers and their families.
To sign up, call the TELUS Health Alberta Farmers Family Support Line at 1-833-693-1730.
For updates on the wildfire situation evacuation notices/alerts:
Alberta Emergency updates & Evacuee Resources
https://www.alberta.ca/emergency.aspx
Alberta Emergency Alerts
https://www.alberta.ca/alberta-emergency-alert.aspx
For road closures: 511 Alberta:
Our thoughts are with those who have been affected by the recent wild fires.